Before you talk about someone, talk to GOD about them first!
When you pray, GOD listens. When you listen, GOD talks. When you believe, GOD works.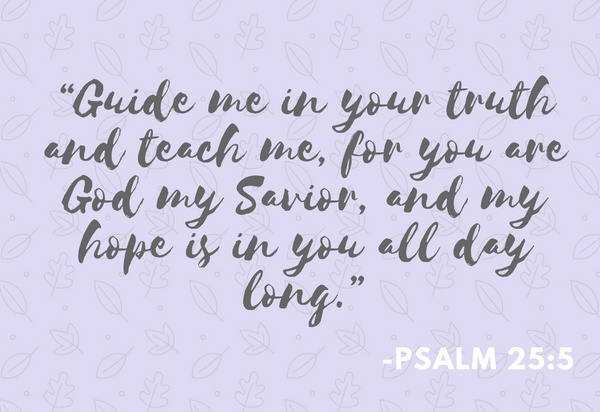 It can be so hard to get through just one day… Keep pushing forward & know; you have strength from the Holy Spirit.
I pray for Peace to come upon YOU. The one reading this, I am praying for you!
I do not need to know you; God knows who you are & who I am. He will hear my prayer for you.
Angel of God, my Guardian dear,
To whom God;s love commits me here;
Ever this day, be at my side
To light and guard, to rule and guide.
AMEN
Thanks be to thee, my Lord Jesus Christ,
For all the benefits thou hast won for me,
For all the pains and insults thou hast borne for me,
O most merciful Redeemer, Friend and Brother,
May I know thee more dearly,
And follow thee more nearly,
For ever and ever.
AMEN
Thank You God for the world so sweet,
Thank You for the food we eat.
Thank You for the birds that sing,
Thank You, God for everything.

Have mercy upon us
O God the Father, Creator of heaven and earth,
Have mercy upon us.
O God the Son, Redeemer of the world,
Have mercy upon us.
O God the Holy Spirit, Sanctifier of the faithful,
Have mercy upon us.
O holy, blessed and glorious Trinity, one God,
Have mercy upon us.
Remember not, Lord Christ, our offenses, nor the offenses of our forefathers; neither renew us according to our sins.
Spare us, good Lord, spare thy people, whom thou hast redeemed with thy precious blood, and by thy mercy preserve us, forever.
Spare us, good Lord from all evil and wickedness; from sin; from the crafts and assaults of the devil; and from everlasting damnation.
Good Lord, deliver us.
AMEN
Therefore, confess your sins to one another and pray for one another, that you may be healed. The prayer of a righteous person has great power as it is working.
Great is the Lord, and greatly to be praised
In the city of our God,
In His holy mountain.
You have searched me, Lord, and know me. You know when I sit and when I rise; you perceive my thoughts from afar. You discern my going out and my laying down; you are familiar with all my ways.
Before a word is on my tongue you, Lord, know it completely. You hem me in behind and before, and you lay your hand upon me. Such knowledge is too wonderful for me, too lofty for me to attain.
Where can I go from your Spirit? Where can I flee from your presence? If I go up to the heavens, you are there; if I make my bed in the depths, you are there. If I rise on the wings of the dawn, if I settle on the far side of the sea, even there your hand will guide me, your right hand will hold me fast.
If I say, "Surely the darkness will hide me and the light become night around me," even the darkness will not be dark to you; the night will shine like the day, for the darkness is as light to you.
For you created my inmost being; you knit me together in my mother's womb. I praise you because I am fearfully and wonderfully made; your works are wonderful, I know that full well. My frame was not hidden from you when I was made in the secret place, when I was woven together in the depths of the earth. Your eyes saw my unformed body; all the days ordained for me were written in your book before one of them came to be.
How precious to me are your thoughts, God! How vast is the sum of them! Were I to count them, they would outnumber the grains of the sand – when I awake. I am still with you.
Psalm 139: 1-8
And this is my prayer: that your love may abound more and more in knowledge and depth of insight, so that you may be able to discern what is best and may be pure and blameless for the day of Christ, filled with the fruit of righteousness that comes through Jesus Christ – to the glory and praise of God.
AMEN
Father, we thank thee for the night,
And for the pleasant morning light;
For rest and food and loving care,
And all that makes the day so fair,
Help us to do things we should,
To be to others kind and good;
In all we do, in work or play,
To grow more loving every day.
Let nothing disturb you,
Let nothing frighten you,
All things are passing away:
God never changes.
Patience obtains all things
Whoever has God lacks nothing;
God alone suffices.
Praise GOD
Praise God, from whom all blessings flow; Praise him, all creatures here below; Praise him above, ye heavenly host; Praise Father, Son and Holy Ghost.
AMEN
Lord, I want to help spread your Love and Blessings!